Spring has just about sprung! The boys and I planted some flower seeds today and had fun eating a bowl full of strawberries and blowing bubbles.
Unfortunately, as most of us have found out, the allergy season is a killer this year! Poor Timothy has inherited my terrible allergies while Nathan seems unaffected. Nothing in the pharmaceutical department seemed to be working for us so we switched to taking two doses of locally produced raw honey daily. It seems to be lessening the severity, but there are those days when you just want to rub your eyes out!
Now that I'm on semi-bed rest I have been trying to look for things that I can do while sitting down. That way I can sleep well at night knowing that I accomplished something. I was so grateful when a photographer I know asked if I would be willing to crochet some photo props for her infant photo shoots. We swapped some crochet work for a free photo session when the baby comes so that worked out well for both of us!
This ladybug and bumble bee set was really fun to make, I plan on using them for the birth announcements since the baby will be coming in the spring.
The picture is dark but here is an idea of what they will look like in a photo shoot.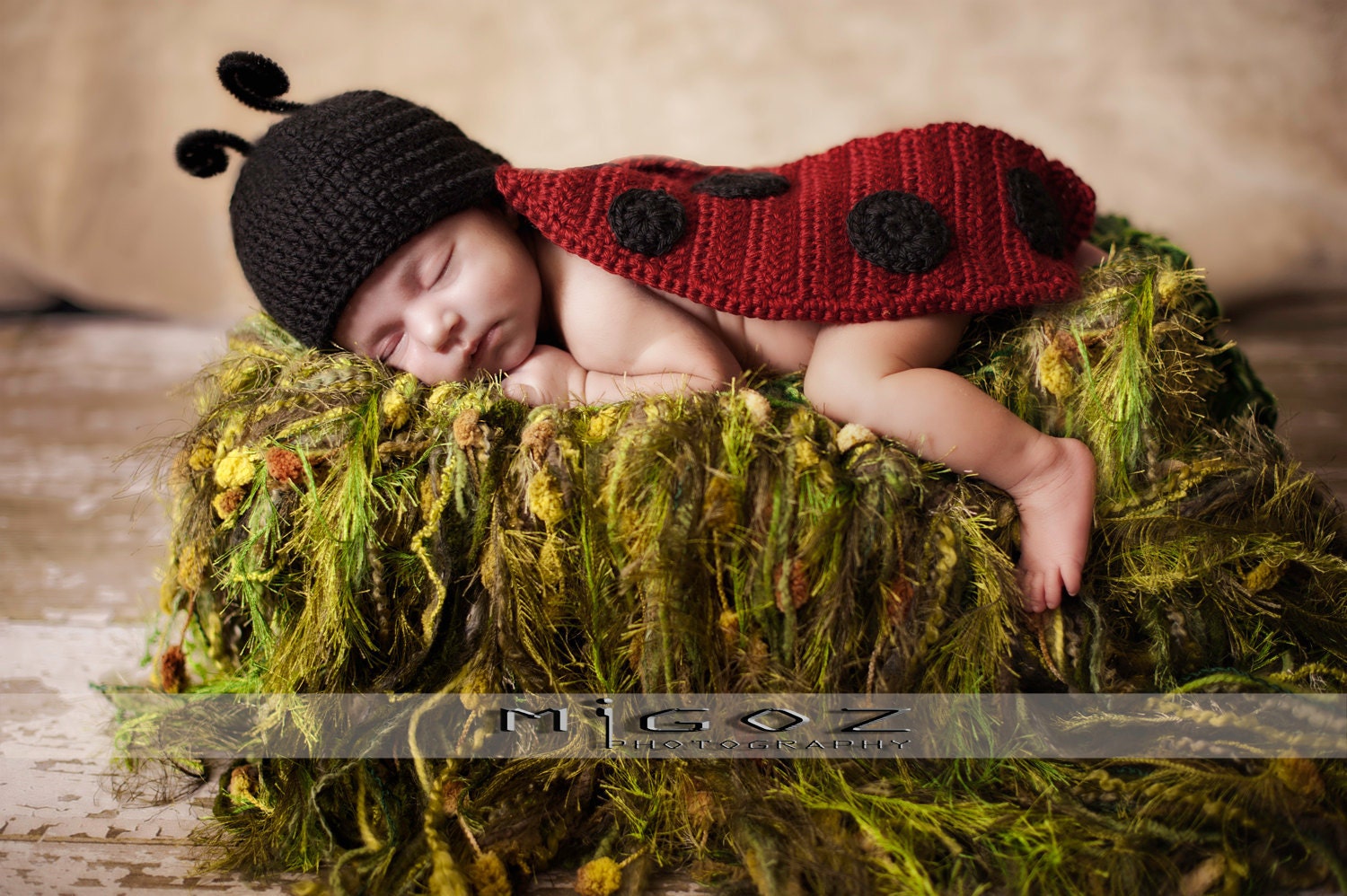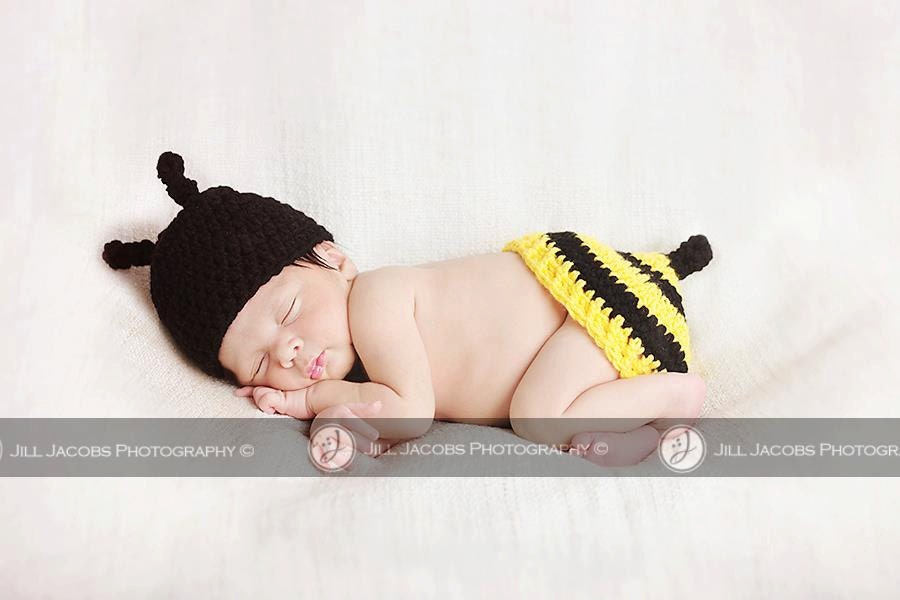 Cute, huh?
I also got around to making some little shirts and skirts as a baby gift. I have been meaning to make something forever but just couldn't find the time- now the baby is almost 8 months old! So the easy days are a blessing in their own way.
Here is the belly at 35 weeks :)